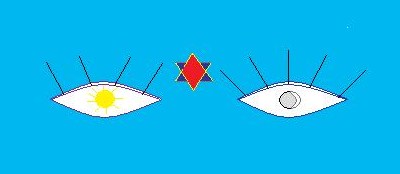 Welcome to the online home of the Star Children, The Dran Rashar; an online refuge as a place of Wisdom, Love and Joy.
The Dran Rashar, who some think of as Star Children, open ourselves to create this website for the benefit of everyone. We reveal some of our mysteries here that you may better understand us, and so that you may better understand yourselves and your own history. This is a place where Dran Rashar may gather and connect with one another from around the world, and a place where everyone, Star Child or not, may seek to expand their knowledge and wisdom towards greater enlightenment. The New Age has begun, and we guide you into this new Holy Time. We were asked by Creator to help guide everyone who seeks Holiness and Enlightenment, on every spiritual path. To help Dran Rashar and others seeking spiritual growth to stay connected, we also coordinate gatherings (including both spontaneous gatherings and planned ones,) classes, seminars and workshops through this site, as well as offer several ministerial services offered by our ordained ministers.
Find us now on Facebook and like our page which is dedicated to sharing wisdom and knowledge from diverse spiritual perspectives.
Proclamations for the New Age The New Age began on December 21, 2012, and these Proclamations are a guide to the new way of being and what will be in this New Age.
Teachings The beginning of the road to understanding your own spirituality, and the place for those with wisdom and understanding to grasp deep truths and mysteries.
Message from Queen Heart Serah This is a channeling done on October 5, 2012. Queen Heart Serah of Mintaka, acting as voice for the Great Star Nation, spoke this message to all of the Earth. Currently English and Croatian language versions available. The English version is the original.
Our Mission Statement This document is the very first thing everyone should read when visiting this website. It covers what our drive and motivation is, and the heart of what we teach.
Donate to the Dran Rashar We are in great need of donations at this moment! Please visit this page to see some of our goals, even if you cannot donate at this time.
Read These First If this is your first visit to our website, read these links first for a great introduction to the subjects covered on this website. If you've visited before and have read these articles, these are also ones which are worth re-reading a few times to gain new insights.
New Links: The latest pages added to the Dran Rashar Website. These links may also appear under other sections.
Classes, Seminars, Workshops Included are all of our classes and workshops, and may even include announcements of free teaching events where questions are asked and answered and many spiritual truths are discussed. These events appear spontaneously around San Luis Obispo county in parks, and may not be announced in advance except through Rev. Ancient Wolf's Facebook page or e-mail list. If you'd like to join his e-mail list for spontaneous free teaching events (may also include His Holiness Rev. Jeremiah Gabriel) please e-mail Rev. Ancient Wolf at AncientWolf@DranRashar.org
Ministerial Services Marriages, Baptisms (many traditions, including Star Child baptism,) funerary services, Spiritual Counseling, future guidance and more.

Oracles The Dran Rashar Oracle (formerly the Weekly Oracle) and a sampling of the prophecies given for this current time period. An important read, but keep in mind that the newest prophecies will always be listed under "New Links." Due to other Holy duties, readings are rarely able to be done every week. We hope to add more Oracle readers soon.
Videos Video messages and sermons on our YouTube page.
Other Stuff Including some interpretations of historical events, religious ideas, and ancient stories and mysteries. You may wish to read these if you have the time.
Prayer List If you need prayer, let us know. Prayer requests are listed on this page. E-mail prayer requests to AncientWolf@DranRashar.org with "prayer request" in the subject line. Text only, no attachments please.